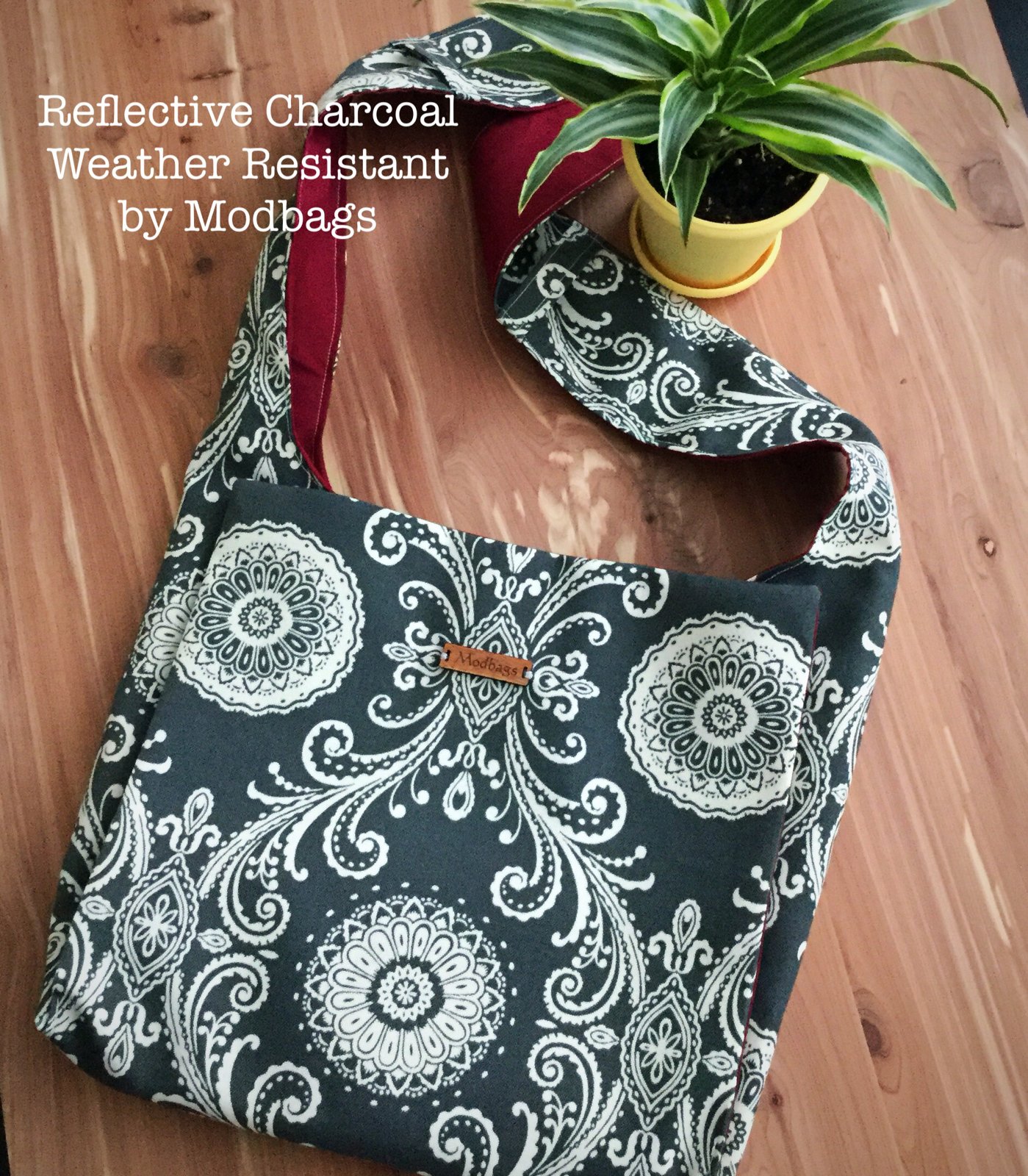 Reflective Charcoal Weather Resistant Ministry Bag
This Ministry tote can be ordered cross body or shoulder length.
Body of bag measures approximately 14" wide by 11" tall.
Standard features include:
INTERIOR
*padded mini tablet pocket
*calling card slot
*2 pen/pencil spots
*2 misc pockets (perfect for cell phone or RV book)
*1 medium tall pocket (perfect for small water bottle, pictured with a 20oz bottle)
EXTERIOR
*2 built in vinyl sleeves designed to keep literature neat and clean.
*1 sleeve divided for tracts.
*2nd sleeve fits brochures and magazines
*Tabs on both outer straps for convenient "hanging spot" perfect for temporary placement of glasses, hand sanitizer, portable Bluetooth speaker, etc.
Strap length custom to your measurements.
This fabric is screen printed on polyester, holds up to 500 hours of sunlight exposure, resists stains and is water resistant. This fabric can easily be cleaned by wiping down or hand washing with warm water and a mild soap solution, simply rinse with clear water to prevent dirt from embedding itself into the fabric. ******be sure to thoroughly hand dry vinyl sleeves.
Charcoal and cream. Shown with burgundy interior. Other colors available. SEE OPTIONS
Specify strap length and interior color in the notes section at checkout.
SEE THE ACCESSORIES SECTION FOR MATCHING ITEMS